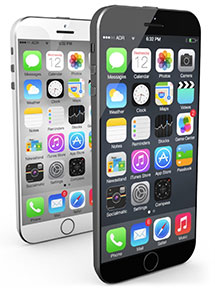 Subscribe to Pastor Joe Schimmel's Podcast
Download and listen to audio messages from Pastor Joe Schimmel on your computer, tablet or smartphone whenever you want, wherever you want!
If you already have iTunes installed, simply click the image to the left to subscribe and get started! (iTunes will open automatically, subscribe you to the Blessed Hope Chapel Podcast and begin downloading episodes.)
Now you can listen from your computer or transfer podcasts to your favorite MP3 player. Enjoy!
Here's what you can do to get started
(Remember, Podcast files can be large and a high bandwidth connection is recommended!)
1. Copy this link: feed://www.blessedhopechapel.org/audio/podcast/bhc.xml
2. Open your favorite Podcast client software (we recommend Apple iTunes)
• We recommend Apple iTunes
• iTunes can be downloaded FREE from www.apple.com
• PC Users: download the appropriate Windows version
3. Open iTunes and go up to the "File" menu and select "Subscribe to Podcast…" (it is under the "Advanced" menu in older versions of iTunes).
4. In the "Subscribe to Podcast…" window that appears, Paste the URL you copied in Step 1 into the window and then click the "OK" button.
After clicking "OK" your subscription will be processed and iTunes will immediately begin downloading the Blessed Hope Chapel Podcasts into iTunes inside the sub-directory called "Podcasts".
5. You may also enjoy Blessed Hope Chapel sermons on your desktop computer, iPad or iPhone through a standard web browser anywhere you have an internet connection! To listen simply use the link below:
https://itunes.apple.com/us/podcast/blessed-hope-chapel/id188521466