Joe Schimmel Falsely Accused Of Racism For Taking Theological Stance Concerning The Shack (Official Response)
Good Fight Ministries, Blessed Hope Chapel and Pastor Joe Schimmel want to make something very clear: we hate the sin of racism and bigotry. This is nothing new at our ministry, and something that Pastor Schimmel has taken a stand against since the inception of his ministry. In fact, when the KKK came to visit California in the aftermath of the Rodney King police brutality verdict (April 1992), Schimmel and his congregation took a stand against their visit, even helping an African American member of his church write a speech that she would give in protest of their arrival. The speech denounced the KKK, proclaimed that all humans are made equally in God's image and that Jesus died for everyone, regardless of skin color.
The Scriptures make it abundantly clear that every human being has innate value that cannot be taken away. It isn't something that society determines, it is something that God determined when He created every human being as an image bearer of Himself. The Bible even tells us that each and every one of us has been born in a particular place for one reason, "that we may grope for Him and find Him" (Acts 17:26-27). In other words, according to Scripture, there is only one race, human: "There is neither Jew nor Greek, there is neither slave nor free man, there is neither male nor female; for you are all one in Christ Jesus. And if you belong to Christ, then you are Abraham's descendants, heirs according to promise" (Galatians 3:28-29).
While this has been a clear position for this ministry since its inception, some recent comments made by Pastor Schimmel regarding the novel-turned-film, The Shack, has led a columnist by the name of Sergio Mims to label Pastor Schimmel a "racist". The article, found on Shadowandact.com, asks, "is he [Pastor Schimmel] a sexist (as well as a racist)? Or has he been emboldened by Trump?" (Source)
So what did Pastor Schimmel write to make Mims jump to this conclusion? According to Mims, Schimmel called a character in The Shack a "fat black woman (Mim's words, not Joe Schimmel's)." (Ibid.)
The first problem? Joe Schimmel never used the term "fat black woman" (so no, those are not Schimmel's words, but those of the author of this fallacious article). Schimmel simply wrote about the character as the author of the book describes her. (You can read Schimmel's entire quote here: The Shack is Coming to the Big Screen)
The aforementioned article by Mims is not only false, but does not even attempt to understand the point that Pastor Schimmel is trying to make, even going so far as to provide its own narrative as to what he said.
Newsflash for Mr. Mims: The difficulty Pastor Schimmel has with the book The Shack (and now the film adaptation) by William P. Young is that of theology, not racial film-casting! To act as if he brought up race as a factor for his contention is grossly inaccurate and is not worthy of being called journalism. The problem, which Schimmel made clear in his statement, is that the character, as described in the book itself, is nothing like our Father in heaven. Jesus told us "God is Spirit: and they that worship him must worship him in spirit and in truth" (John 4:24). The caricature that Young uses to depict God is nothing like what is revealed in Scripture and, more importantly, does away with the idea that God is a thrice-holy, righteous judge. This is the issue, not that Schimmel doesn't want leading roles for black female actors. He doesn't want God to be made into something that He is not!
While the article does point out that Pastor Schimmel was "upset" that the book pushes Universalism in terms of salvation, it merely made this a side issue rather than his entire case. While this theological position may seem irrelevant to the obvious agenda Mims' article was attempting to push, the fact remains that if this book/movie leads a person into a false hope – which says they can live however they like, free of Christ, and still inherit the Kingdom of God – it is merely cherry flavored cyanide for the soul. What kind of a pastor would Schimmel be if he did not stand up against such an atrocious lie that is found nowhere in Scripture?
UPDATE (12/23/16): After being contacted by Heather Clark of Christian News Network (from which Shadow and Act based their unfounded "journalism"), Shadow and Act has revised their original article dated December 21, 2016 to more accurately reflect what the Christian News Network article reported. To be clear, Schimmel has never made (nor ever would make) any disparaging remarks about race. This is (and has always been) a theological discussion.
Just a smidgen of research would reveal that Pastor Schimmel has spoken out explicitly against racism and has stated in multiple sermons that Jesus Himself was not a blonde-haired, blue-eyed white man, but most likely a man of darker skin color with dark semitic features. In fact, he has even discussed the ridiculousness of Hollywood casting white actors to play roles from the east from some 4,000 years ago.
For example, following is an excerpt from Pastor Schimmel's critique of the film "Exodus" by Ridley Scott in which he bemoans the idea of the filmmakers using actors of color to play lesser roles. Joe was actually lambasted because of his stance against racism in his article, "God's Exodus vs. Ridley Scott's Exodus":
[Begin Excerpt]
When Miriam and Aaron spoke against Moses for marrying a Cushite/Ethiopian woman, apparently because of her skin color, God was not pleased:
"Miriam and Aaron spoke against Moses because of the Cushite woman whom he had married, for he had married a Cushite woman. And they said, "Has the Lord indeed spoken only through Moses? Has he not spoken through us also?" And the Lord heard it. Now the man Moses was very meek, more than all people who were on the face of the earth. And suddenly the Lord said to Moses and to Aaron and Miriam, "Come out, you three, to the tent of meeting." And the three of them came out. And the Lord came down in a pillar of cloud and stood at the entrance of the tent and called Aaron and Miriam, and they both came forward. And he said, "Hear my words: If there is a prophet among you, I the Lord make myself known to him in a vision; I speak with him in a dream. Not so with my servant Moses. He is faithful in all my house. With him I speak mouth to mouth, clearly, and not in riddles, and he beholds the form of the Lord. Why then were you not afraid to speak against my servant Moses?" And the anger of the Lord was kindled against them, and he departed" (Numbers 12:10-15).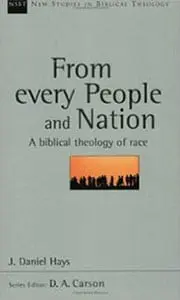 In Daniel Hays' book, From Every People and Nation: A Biblical Theology of Race, he writes that Cush:
"is used regularly to refer to the area south of Egypt, and above the cataracts on the Nile, where a Black African civilization flourished for over two thousand years. Thus it is quite clear that Moses marries a Black African woman." –J. Daniel Hays, From Every People and Nation: A Biblical Theology of Race (InterVarsity Press, 2003), p. 71
God was so displeased with Miriam's racism and opposition to Moses that he struck her with leprosy to apparently teach her a lesson:
"When the cloud removed from over the tent, behold, Miriam was leprous, like snow. And Aaron turned toward Miriam, and behold, she was leprous. And Aaron said to Moses, "Oh, my lord, do not punish us because we have done foolishly and have sinned. Let her not be as one dead, whose flesh is half eaten away when he comes out of his mother's womb." And Moses cried to the Lord, "O God, please heal her—please." But the Lord said to Moses, "If her father had but spit in her face, should she not be shamed seven days? Let her be shut outside the camp seven days, and after that she may be brought in again." So Miriam was shut outside the camp seven days, and the people did not set out on the march till Miriam was brought in again" (Numbers 12:10-15).
What a powerful object lesson! Evidently, God was saying to Miriam that if you think lighter skin is superior and somehow makes you better than others, then here, have some pure white skin in the form of leprosy. The truth is that red, brown, yellow, black or white, we are all the same human race, created in the image of God and souls for whom Christ died (Hebrews 2:9)! God looks on the heart, not on our outward appearance (1 Samuel 16:7)!
Ironically, the great majority of white actors in the new Exodus movie play leaders among the Egyptians, whereas darker skinned actors depict the lower class Egyptians, including slaves and criminals. This has led to various boycotts of the movie over race, including this one #BoycottExodusmovie.
21st Century Fox CEO, Rupert Murdoch, claimed in an interview that the bottom line in the perceived racism regarding casting came down to money, "I can't mount a film of this budget, where I have to rely on tax rebates in Spain, and say that my lead actor is Mohammad so-and-so from such-and-such…I'm just not going to get it financed. So the question doesn't even come up." (Source)
Murdoch also tweeted: "Since when are Egyptians not white? All I know are," despite the fact that ancient Egyptians portrayed themselves in ancient artwork as predominantly darker skinned!
The new Exodus movie gets God, Moses, miracles and even race wrong! This is unfortunate in light of all that is going on in the U.S. with race baiting, race relations and the country's deep need for the creator God! Jesus warned that in the last days the love of many would grow cold; lawlessness would increase and "nation would rise against nation" (Matthew 24:4-13). The Greek word that Jesus used for nation is "ethnos" and is the word from which we derive ethnic or ethnicity! It seems quite clear that the media, rather than promoting healing, is instigating more unrest between various ethnicities. The new Exodus movie has only proven to pour more gas on the fire when it comes to racism. Thankfully, there is an answer to the serious problems that ail the U.S. and the world at large. This answer was given by Benjamin Watson, an African American NFL tight end who currently plays for the New Orleans Saints and won a Super Bowl with the New England Patriots. His entire Facebook post is worth reading, but his ending was most important:
"I'M HOPEFUL, because I know that while we still have race issues in America, we enjoy a much different normal than those of our parents and grandparents. I see it in my personal relationships with teammates, friends and mentors. And it's a beautiful thing.
I'M ENCOURAGED, because ultimately the problem is not a SKIN problem, it is a SIN problem. SIN is the reason we rebel against authority. SIN is the reason we abuse our authority. SIN is the reason we are racist, prejudiced and lie to cover for our own. SIN is the reason we riot, loot and burn. BUT I'M ENCOURAGED because God has provided a solution for sin through the his son Jesus and with it, a transformed heart and mind. One that's capable of looking past the outward and seeing what's truly important in every human being. The cure for the Michael Brown, Trayvon Martin, Tamir Rice and Eric Garner tragedies is not education or exposure. It's the Gospel. So, finally, I'M ENCOURAGED because the Gospel gives mankind hope."
–Benjamin Watson via his Facebook page
[End Excerpt]
You can read the full article here: "God's Exodus vs. Ridley Scott's Exodus"
While Simi Valley is not the most racially diverse city in the country, Blessed Hope Chapel (where Joe Schimmel is senior pastor) has been quite racially diverse – as a congregation as well as those in leadership – since its inception some 25+ years ago. The sin of racism and bigotry have been preached against for many years because the men and women at the church believe what the Bible says and receive messages which are faithful to its teaching. The Bible tells us, "Everyone who hates his brother is a murderer; and you know that no murderer has eternal life abiding in him" (1 John 3:15). That means that those who hate someone because of their race will hear the words "I never knew you" come out of the mouth of Jesus on judgment day (Matthew 7:21-23). This should cause the racist to tremble before God and repent! We should pray for those who have been affected by racism and bigotry. Furthermore, we should not stand idly by when our brethren around the world are being mistreated because of it. May the Lord bring us to our knees in intercession for our brethren. May He enable us to see the damages that have been caused by those who have sinned against them and those who have stood by and done nothing. As the abolitionist, William Wilberforce, once said in conclusion to his arguments made to parliament against slave trade, "You may choose to look away, but you can never say you did not know." Let us not look the other way, but stare this sin in the eyes and rebuke it in the name of Jesus!